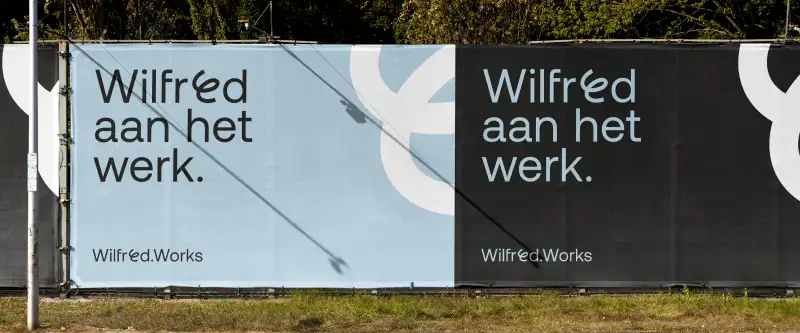 Wilfred.Works
Strategy / Brand / Product / Touchpoint
Before we got to know Wilfred, he was called FlexIP. The company's promise – an approachable network partner that listens to you, asks the right questions and clears all your technological obstacles – was the same as it is today. But this didn't translate into their brand. Luckily, that's where we shine.
Through diverse online touchpoints, we highlight the approachability and personal touch of Wilfred.Works. Simple troubleshooting videos for social media starring founder Gert Molkens himself are just one example of this approach.
Offline touchpoints such as vehicles, banners and gear double down on the personification and approachability of Wilfred.Works and give the brand a slightly witty tone of voice.
Inspired by this case? Curious how we can make your growth count? We're happy to share our thoughts and discuss your challenges.
We'll get back to you as soon as possible